In no time social media advertising services have become an integral part of our social strategy for business across industries. Since the algorithms alter, the business can diversify tactics to reach the right audience at the right time with social media advertising.
There are rows of social media marketing platforms that have a certain way to appeal to the audience. And as a result, in today's time, businesses from almost every industry take the advantage of social media platforms. Whether it is about engaging, informing, or transforming their specific audience they took help from social media platforms.
Social Media Advertising Services for Every Platform
Here are the different platforms used for Social Media Marketing services –
Facebook marketing services
Facebook reaches over one billion audiences with its social media and marketing services. It is termed as world's biggest social media network.
Instagram marketing services
Instagram marketing services create brand awareness and drag attention with a competitive ad campaign for Instagram. This service gets users to communicate with your brand and purchase your products directly.
Twitter marketing services
You will get to connect with current and potential clients instantly through social media marketing for Twitter. Here, you could be that next business that users follow and trust.
Linkedin marketing services
If you want to advertise, advertise on the best social media platform for better lead generation. You can target here and capture valuable leads with effective and customized ads for your audience.
YouTube marketing services
It accesses more than one-third of the internet ad marketing services for YouTube. Develop text – and video-based ads that draw leads and sales.
Pinterest marketing services
Into this, it involves a certain and highly targeted audience with a managed social media marketing campaign for Pinterest that leads to awareness, sales, and above for your business.
Ecommerce social media marketing services
This kind of marketing service drags to your eCommerce store and begins selling more online with social media ads.
Enterprise social media marketing services
Turbocharge enterprise sales with social ads (for ad budgets over $10.000 per month)
D2C social media marketing
This type of marketing service drags, engages, and sells with social media ads, personalized – designed for your direct-to-consumer business.
7 Ways Our Social Media Advertising Service Helps in Your Business
The social media marketing services will go above the management of your campaigns. We move a step ahead. Our team assists you in obtaining its goals from earning likes to driving sales, whereas also optimizing your ad spend for the best return on investment (ROI)
Under our social media advertising services, your firm can access advantage of the following seven benefits –
Reach the audience that much matters to your business.
Remarket to website visitors, email subscribers, and more.
Throughout marketing use artificial intelligence and machine learning for data-backed targeting and messaging.
Develop a cost-effectively and result-driven campaign that obtains your advertising goals.
Adjust your ad spend to maximize your return on investment (ROI) and outcomes
Spread your brand awareness with the most beneficial users in your target market.
Make customer loyalty for repeat sales, word-of-mouth recommendations, and more.
OTT Provides Attractive Social Media Advertising Services Prices
We share our social media marketing price because we belong to a social media advertising agency that obeys transparency. Our economical social media marketing services provide the opportunity to conquer the requirement of several businesses relying on certain motives. Also, our services can accommodate anyone from a niche business owner to a massive corporation with running social ad spend budgets.
A Worth Solution To Social Media Advertising Services
Under the OTT service, your business doesn't have to worry about handling your social media campaigns. No matter if it is Linkedin or Facebook. Our professional team who are social media specialists along with graphic designers manage everything since it is about social media marketing management.
Being part of our social media advertising services, you would get services like –
Professional social media advertising account manager
Instant response times ( under 48 business hours) from your dedicated team.
Quick – setup of ad accounts on social media platforms
Personalized ad strategy for all the selected platforms by you.
Specific ad campaigns and ads that involve remarketing as well.
Modern demographic targeting involves interest and user purpose
With your dedicated account manager monthly or weekly consultation
Monthly or weekly campaign reporting and analysis.
In case your firm has not been promoted through social media before, then our service of social media marketing involves the installation of network tracking pixels such as Facebook Pixels, on your website. This is how your ad campaign can use remarketing to transform starry customers.
Who Can Utilize Social Media Marketing Services?
Whether you are selling business-to-consumer, business-to-business, eCommerce, or social media marketing services, we can assist your firm. It has been found that social media is liable for 30 percent of the time spent online. It could be a wise decision to target people who spend most of their time there.
OTT will collaborate with several social media marketing services that build a campaign that is tailored to your business model.
Whether your goal is to lead the transformation, enhance your brand awareness, or increase involvement with your audience, these services are to be managed through social media marketing.
While these tactics will involve applicable content that is up to date with the recent marketing trends and will always consider certain aspects of your business that keeps you apart from the competitors.
Which Platform Should be Considered For Social Media Advertising?
However, there are several social media advertising platforms on the internet that provide paid advertising options, here it's crucial to select the platform that enables you to reach your desired audience.
While it is about your campaign, you should consider some massive players in the game. These networks involve :
Facebook
Pinterest
Twitter
Instagram
YouTube
Linkedin
Snapchat
Our vast strategies and social media specialists will aid you in your business to select the best platforms for your social media marketing services. Assisting your firm with the most valuable networks for your firm can result in a massive return with better results.
Here is the list of different platforms along with their advantages below –
Facebook
Presently, Facebook is the biggest social media marketing platform. As per the record, there are over 1.47 billion daily users on Facebook till June 2018. This platform is sincerely known as the leader in advertising trends. It works for each kind of business and is a great medium to start with social advertising. The Facebook business provides social media advertising firms and businesses to reach audiences based on the advertisement objectives. Also, this platform allows options like driving awareness, engagement, traffic, conversions, store visits, and many more.
Furthermore, to a range of ad formats, Facebook offers targeting options that enable advertisers to target certain demographics, interests, and behaviors. Also, it targets users based on where people shop, travel, and so on.
Pinterest
At the current time, Pinterest reaches 200 million monthly active Pinterest users as per record till September 2017. Ads from this platform offer campaigns based on an advertising objective. Pinterest advertising involves awareness, engagement, traffic, app downloads, and video awareness. And more it offers some of the various ways to adjust to audience targeting.
On this platform, advertisers target their audiences based on interests and keywords. After targeting by interests, pins will be displayed in users' home and category feeds that rely on their experience and of course the topic of the section.
Later then, advertisers opt for a variety of interest sections, in their additional segments. And while targeting by keywords, advertisers opt for phrases and words that would be the same as users' search.
Twitter
Twitter is known as one of the widest platforms used by more than 330 million monthly active users. They not only come for tweets but also scroll their feeds. Here twitter offers numerous forms of paid advertisements to reach its users. These Twitter advertisers provide alternatives to select the objective they want to obtain for their business. The options could be enhancing traffic, engagement, awareness, video views, followers, app installation, or app re-engagements. 
Find out how much you can make from tweeting with Twitter Money Calculator, a free and simple tool that calculates your income based on your profile and performance.
Similar to Facebook, Twitter also offers to target paid advertisements that depend on location, gender, language, device, platform, and carrier.
Instagram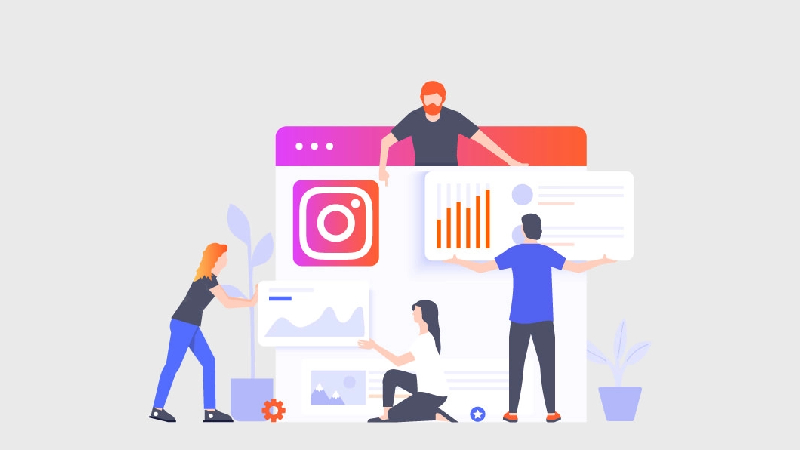 As you know Instagram is owned by Facebook, which is why there is no difference in their advertising systems. Instagram launched its advertising in the year 2015 and then it never turned back. Although, the number of Instagram ads enhanced by 28 percent since comparing July 2017 to December 2017.
Inside the Instagram advertising campaign, visuals are one of the most crucial parts. on this platform. No matter if you are into the best-selling business of products across the world. But if you want to rule into the Instagram platform then you must have good-quality of visuals that can engage people.
Instagram ads are in a similar format to Facebook sharing photos, videos, carousels, slideshow, and Instant Experiences. Instagram also enables users to structure an ad campaign that relies on the campaign objective like website clicks, conversions, app installs, engagement, video views, and awareness. Also, advertisers on Instagram can target their ads in exactly the same way as Facebook ads. They might also be their self Instagram analytics platform.
YouTube
YouTube has more than 1.3 billion users which has made it more than a place to watch videos. It comes second after google to be the more visited search engine.
Social media advertising firms suggest YouTube advertising for businesses that carry a short duration of video advertisements ranging from 6 to 15 seconds. And can be used in TrueView in-stream ads. This kind of advertisement can be seen prior to a user watching the planned video. Also, a social media advertising firm would recommend YouTube advertising for organizations that have longer video advertisements and would be shown in search results known as TrueView discovery ads.
Linkedin
Linkedin basically offers advertisers 3 various ad products relying on the objectives of a campaign :
Sponsored Content
Sponsored InMail
Text Ads
Sponsored Content puts the content into the LinkedIn feed. Whereas Sponsored InMail sends content to Linkedin users while sending a message to their inbox. And Text ads are delivered in the locations where the Linkedin feed is on a desktop.
LinkedIn's specific target shines when it comes to employees and mainly firms targeting. Linkedin allows businesses to hone on an organization, position, seniority, company size, target audience, age, and location demographics.
Snapchat
In the last few years, Snap has become one of the most popular and used platforms. Over 187 million daily users with 71 percent aged between 34 and lower are its prominent users. So, if your audience is below 34 years of age, then Snapchat is a great medium for your social media budget.
Snapchat provides 3 ways to create ads: Snap ads, Filters, and Lenses. The ads of snap appear when a user scrolls through their friend's stories. Whereas Filters are sponsored graphics that users can view while swiping via an alternative to choose an overlay on their photo or video. This could be practiced sometimes at an event at a certain location. Now, Lenses also overlay a photo or video however can be designed to impact or alter the video or image of the user.
Conclusion
The most expenses associated with social media advertising services for your business can be hiring someone into your house. It means you have to include another person on the payroll, and pay them for their social media marketing services. Impactful social media marketing requires creating copy, graphics, and videos, optimizing campaigns and content, monitoring, and reporting.
The frequent changing of trends means to update in the field with the latest tools, trends, and advertising policy updates. Social media firms are highly dedicated to staying at the top while putting every recent trend and policy.
Now, this whole process needs more time to make them updated like a new person has to understand the trends and tools. Moreover, your budget will also be hampered if you will not get that amount of results after spending much. Therefore, you have another option is to hire a fully experienced company that has been doing this for many years and would clearly understand your needs and requirements. And so, bring out the best result.